Breeding for Temperament, Health, Working Ability and Conformation

Tarja Ahlgren

Racine, Wisconsin

Member of:

Giant Schnauzer Club of America

Cream City Canines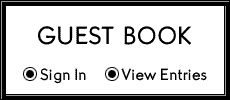 Riesenrad, Giant Schnauzer, Giant Schnauzer Puppy, Giant Schnauzer puppies, Giant Schnauzer Breeder, Giant Schnauzer breeder Wisconsin, Tarja, Riesenrad Giant Schnauzer, Agility Giant Schnauzer, Performance Giant Schnauzer, Tracking Giant Schnuazer, Obedience Giant Schnauzer, Ahlgren, Giant Schnauzer Club of America, Cream City Canine

We have a lot to celebrate! 

CT Riesenrad's I'll Have Another, CDX, TDX - 

New Tracking Champion! 2016 GSCA Tracking Dog of the Year & Top Obedience Male!

PACH2 Riesenrad's Midnight Angel, CD, BN, RN, MXP, MJP2, CGC - 

New Performance Agility Champion! 2016 GSCA Agility Dog of the Year!

Riesenrad's Jambalya, CD, TDX, RN, NAP, NJP - 

New Tracking Dog Excellent and Companion Dog Titles!

Riesenrad's Overdrive, NA, NAJ, NS-J - 

2016 GSCA Top Brood Bitch (for the second consecutive year!)

Riesenrad's Real Player

2016 GSCA Top Stud Dog

Thank you to all of the dedicated owners of these amazing dogs for making us look so good!